Sheraton Taitung Hotel
Sheraton Taitung Hotel is located on?Taitung's downtown. The shopping area, gourmet restaurants and tourist attractions are only blocks away. It only takes 8 minute drive to get to the Flowing Lake which is race venue. Stay with Sheraton Taitung Hotel, you are able to enjoy breathtaking scenery on Taitung from your luxury and comfortable room.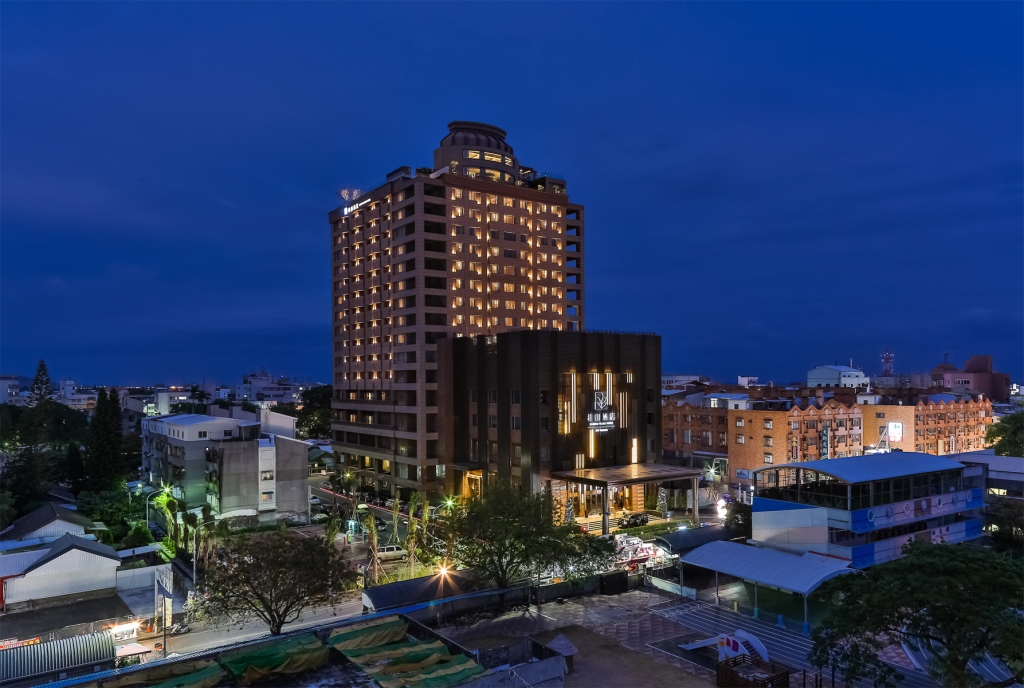 2018 11/16 – 11/19 Exclusive discount rates for athletes are NOW available!
Please make your reservation via email. 
Room Category

Room Type

Weekday

Public holiday

3 Days trip plan

Double Room
Rack Rate TWD$9,800+10%
View room

One King Size Bed

TWD$4,000

TWD$6,000

TWD$9,900

Two Single Size Bed

TWD$4,000

TWD$6,000

TWD$9,900

Premier Double Room




Rack Rate TWD$10,800+10%


View room

One King Size Bed

TWD$4,000

TWD$6,000

TWD$9,900

Two Single Size Bed


TWD$4,000

TWD$6,000

TWD$9,900

Grand Double Room




Rack Rate TWD$12,800+10%


View room

Two Queen size bed

TWD$6,100

TWD$7,700

TWD$13,700​​

Club Room
Rack Rate TWD$12,800+10%
View room

One King Size Bed

TWD$8,200

TWD$8,900

TWD$16,900​​

Two Single Size Bed

TWD$8,200

TWD$8,900

TWD$16,900​​

Deluxe Family Room


Rack Rate TWD$16,800+10%
View room

Family Room

TWD$8,200

TWD$8,900

TWD$16,900​​
Please contact the hotel as "2018 Challenge Asia Pacific athlete project".

Rates are quoted and will be charged in TWD, including tax, service charge, breakfast and hotel recreation facilities. USD is for reference.

No extra bed provided. Child over 3 y/o will be charged extra fee for breakfast: 3-6 y/o for NTD100, 7-11 y/o for NTD225, up to 12 y/o for NTD450.

Check-in time: after 3:00 pm / Check-out time: 12:00 pm

Adults room provides 2 single beds or 1 double bed; Grand Deluxe Room provides 2 double beds. Please note in the reservation for special request.

Executive room with Mini Bar, Taitung Railway Station and Taitung Airport free shuttle

All bikes should park at the b1 parking lot. There will be 24hr security system and guard to make your bike safe.

The above prices apply to double (or single) and four people stay, will not provide extra bed or service.

Guests can enjoy free wifi, in-house facilities (swimming pool, sauna, rgymnasium), newspaper, mineral water, welcome fruit.

Restaurant consumption, unless otherwise provided, will be exempt from a service charge.

Rates are not including transport from and to train station or airport. Please ask hotel for assistance.(Required fee)
Sheraton Taitung Hotel
Email: reservation@sheraton-taitung.com
TEL: +886-89-328858 
FAX: +886-89-328277
Address: No. 316, Zhengqi Rd., Taitung City, Taitung County 950, Taiwan